18 Miller IslandGravenhurst, Ontario P1P 1R2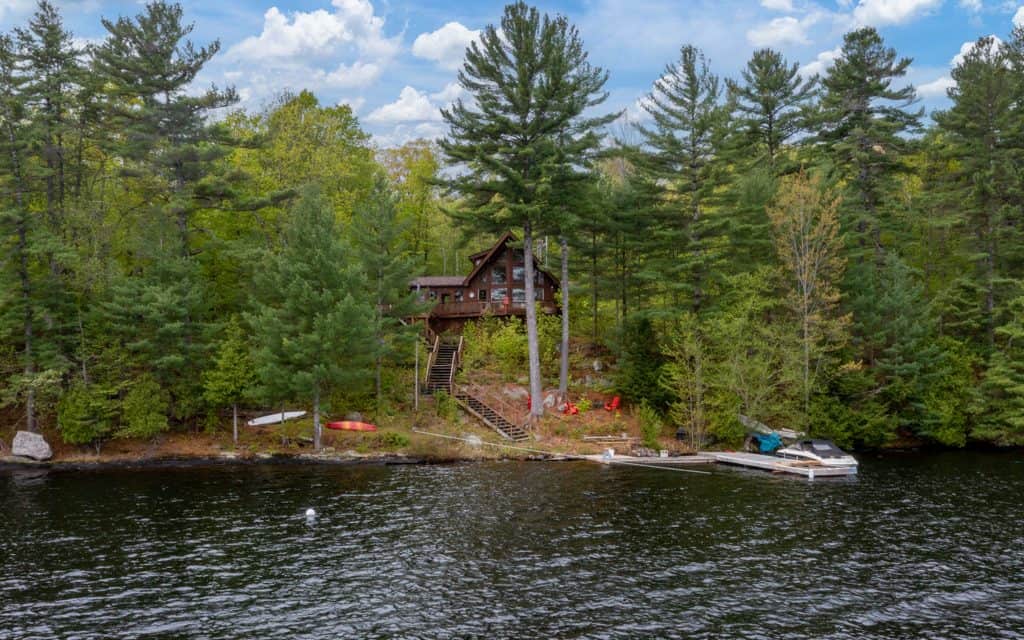 A Slice of Heaven on Lake Muskoka
Looking for a Lake Muskoka island cottage getaway a mere 1 hour and 45 minutes from Toronto? Welcome to 18 Miller Island!
Enjoy 260 feet of unobstructed water frontage, complete with a 3 bedroom, 2 bath, 1 bunkie, Muskoka room oasis. With all the modern touches of wifi, a washer and dryer, and a dishwasher.
Wrap-around deck overlooking gorgeous Walker's Point, with endless, long views everywhere you look. Have long sun-filled days on the large dock (which can fit 3-4 boats), with limited boating traffic in this area of Lake Muskoka.
And the best part? Ultimate privacy. Sitting on close to 1 acre of land ensures that whether you're at the cottage or by the dock, you can relax and be yourself. When on the dock, enjoy no neighbours to your right and a far, out-of-sight neighbour's dock on the left side.
Into snowmobiling? The cottage is heated, insulated, and in addition, has a certified wood-burning stove.
Raised on a hill on dry land, provides ample views and limited insects and mosquitoes to bug you. Groceries and everything you need in nearby Gravenhurst and Bala.
Come grab your slice of heaven on this island cottage, a mere 4-minute boat ride from the marina.

3 Bedroom

1.5 Bathroom

1280 sq ft.
INQUIRE ABOUT
18 Miller Island