43 Munro DriveArchipelago Twp, Ontario P1L 1X3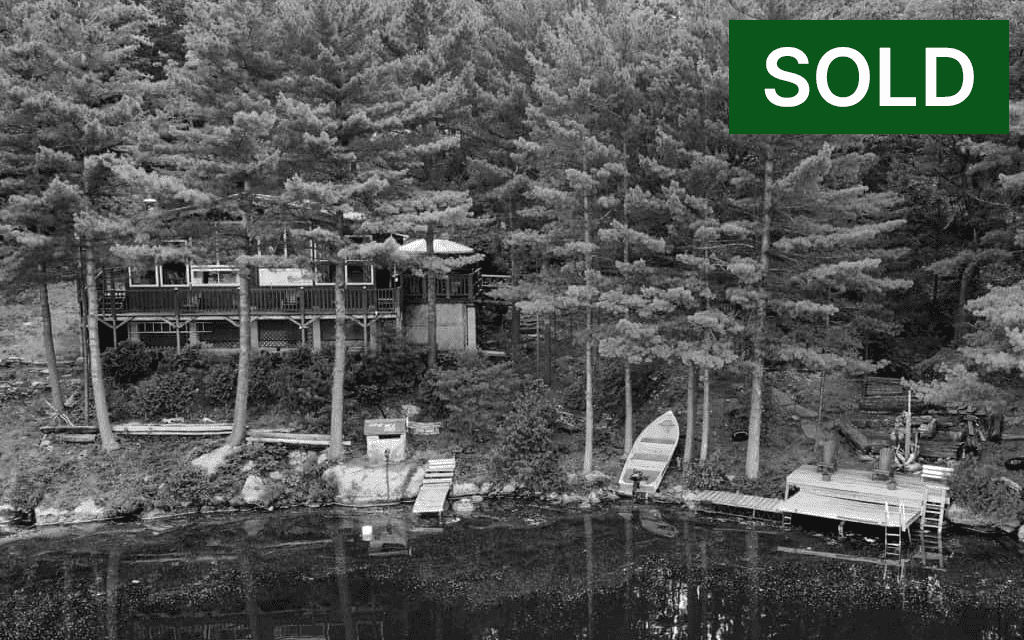 Live on the Shores of Kapikog Lake
Kapikog Lake, in the famous Archipelago Township, Parry Sound. This is cottage country!
Cottage is so close to the water, it would be easy to fall off the deck right into it. This property is absolutely gorgeous, with Canadian Shield outcroppings and whispering pine edging the shoreline and dotted on the landscape.
Small, well kept cottage with two bedrooms plus a sleeping porch. The bathroom was added in the early 2000's. The cottage has a metal roof, is insulated and heated with electric baseboards and a wood stove, so you could technically use it year-round if you are the hearty type. There is a very tidy and well kept outhouse for winter use.
There is a wood heat sauna under the cottage that has been enjoyed for decades. A workshop overlooks the water, which could be used for storage or sleeping.
This offering is ideal for enjoyment as is, or to tear down and build your dream cottage. An insulated detached garage is located at the back of the lot, ready to protect one vehicle. The cottage is accessible by road May 15 – October 15 and travelled by ATV or snow machine October 15 – May 15.

2 Bedroom

1 Bathroom

700 sqft
INQUIRE ABOUT
43 Munro Drive