Bay Lake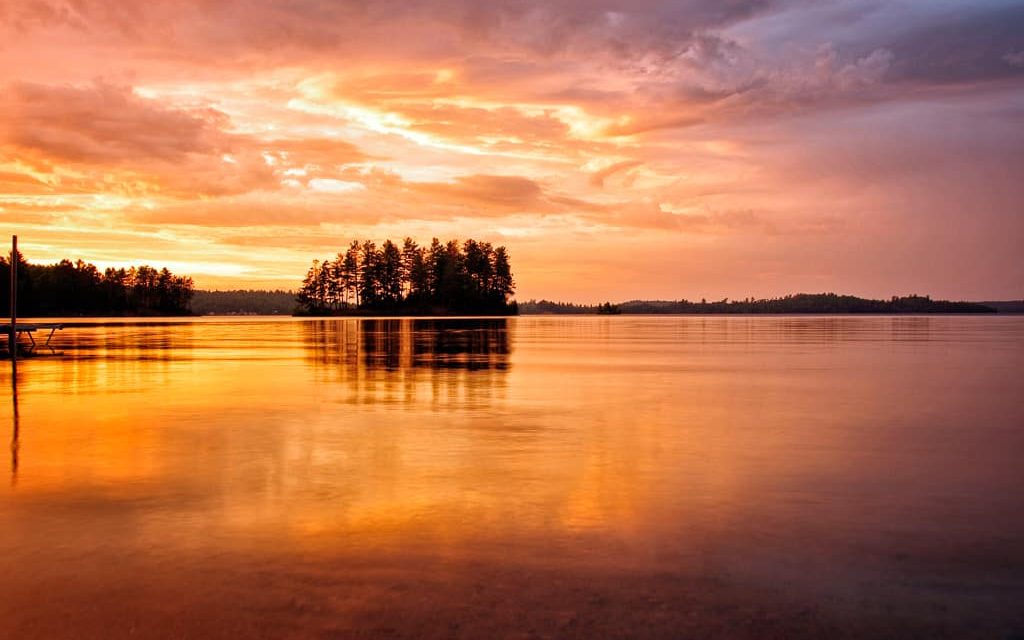 Introduction
Located in the Almaguin Highlands region, about 20 minutes north of Huntsville, Bay Lake is a beautiful Muskoka oasis. The lake gets its name from the distinctive single large bay on its west side. As one of the region's smaller lakes, Bay Lake is home to three small islands — the largest among them is Bucktooth Island, a large land mass just waiting for nature enthusiasts to explore.
Activities on the lake
Bay Lake's slightly warmer waters and the large sandy bottom bay make swimming a delight, and if fishing is your thing, you will find several species of fish in its depths. Bass, walleye, burbot, and trout are the most common fish to call Bay Lake home, but you will occasionally discover a white sucker or yellow perch on your line.
For water sports enthusiasts, the small surface area of Bay Lake is ideal for smaller watercraft, making water skiing, tubing, and wakeboarding very popular on the water. Or, if calmer activities appeal to you, feel free to enjoy the clear blue waters while you paddle your canoe or kayak around Buckskin Island or take a sail by the foot of the bay. And if you want to take a break to cool off, the large bay and the smaller inlets of Bay Lake are perfect for swimming.
Exploring the area
After a relaxing day on the water, take a trip into nearby Emsdale and stop in at Perry's Mart, where you can stock up on everything you need for the cottage, or check out The Muskoka Room for local treasures to bring back home. Finally, if you are interested in a fun-filled day trip, why not take a 23-minute drive into the village of Burk's Falls? The area is known to have an assortment of great food trucks. One of which, Curb Your Appetite, has excellent pierogies and a great little outdoor setup.
Now is the perfect time of year to take a drive and see why Bay Lake is an excellent choice for your next home away from home.
| Location | |
| --- | --- |
| Official Name | Bay Lake |
| Local Name | Bucktooth Lake |
| County/District | Parry Sound |
| Municipality | Township of Perry |
| Drainage Basin | Little East River |
| Latitude/Longitude | 45.506 N 79.208 W |
| Physical Features | |
| --- | --- |
| Surface Area (km) | 13.5 |
| Elevation (m asl) | 366 |
| Mean Depth (m) | 8 |
| Maximum Depth (m) | 23 |
| Perimeter (km) | 9 |
| Island Shoreline (km) | 1.0 |
| Clarity (m) | 4.9 |
| Land Use and Development | |
| --- | --- |
| Crown Land (%) | 0 |
| Provincial Parks | none |
| Shoreline Development | high; shoreline residential |
| Access | public; launch at the west end of the lake |
| Water Level Management | not regulated |
| Fish Species | |
| --- | --- |
| Major Fish Species | smallmouth bass, walleye, burbot, largemouth bass, lake whitefish, lake trout, brook trout |
| Other Fish Species | brown bullhead, pumpkinseed, creek chub, white sucker, yellow perch, rainbow smelt |