Bernard Lake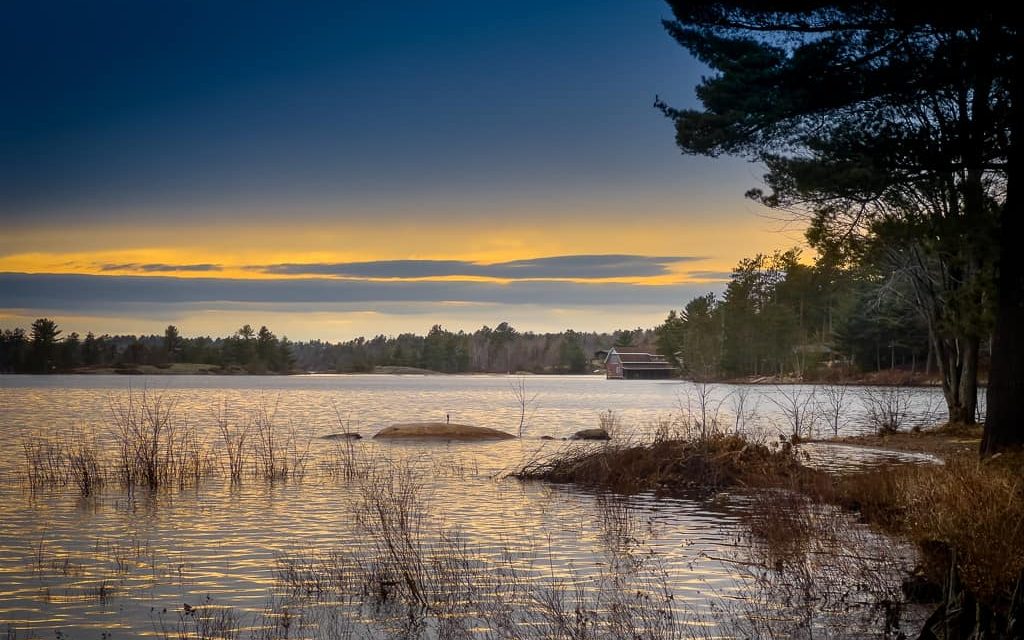 Introduction
Have you ever heard of Bernard Lake or Lake Bernard? This lake, located near Burk's Falls and on the shores of Sundridge, is quite unique among Muskoka lakes. Surprisingly large compared to most of Ontario's thousands of lakes, Bernard Lake is also one of the larger freshwater lakes without an island. What's more, it's not connected to any other lake. 
Activities on the lake
Bernard Lake offers plenty of activities for visitors. The lake boasts sandy shores, shallow waters, and beautifully clear water, making it a great spot for swimming. If you're feeling adventurous, grab your snorkel and explore what's beneath the water's surface. Alternatively, hike up to High Park Lookout, where you can explore scenic trails or sit at one of the picnic tables to catch up with family and friends. Many visitors also enjoy cycling around the lake on the challenging Bernard Lake Cycle Route, which covers over 23 kilometres of gravel and paved roads. Golf enthusiasts can play a round or two at The Ridge Golf Club at Ten Gables, which offers picturesque views from the green.
Bernard Lake is also renowned for its excellent fishing. Boaters will find a full Sundridge Marina on Main Street and public boat launches on High Rock Drive and South Lake Bernard Road. Anglers will appreciate the large and varying population of fish inhabiting the lake, including lake trout, whitefish, rainbow smelt, burbot, and bass. After a day spent fishing, relax and enjoy the sounds of nearby hummingbirds and bluejays.
Exploring the area
When you're ready to explore the area, head to Burk's Falls, where you'll find a warm and inviting atmosphere. Check out the popular Screaming Heads art display or visit Riverbowl & Billiards, where the whole family can dine, bowl, or play pool while enjoying local live music.
If you're interested in visiting Bernard Lake, we're here to help make this dream a reality.
| Location | |
| --- | --- |
| Official Name | Bernard Lake |
| County/District | Parry Sound |
| Municipality | Township of Strong |
| Drainage Basin | Magnetawan River – Stirling Creek |
| Latitude/Longitude | 45.738 N 79.384 W |
| Physical Features | |
| --- | --- |
| Surface Area (km) | 20.50 |
| Elevation (m asl) | 330 |
| Mean Depth (m) | 16 |
| Maximum Depth (m) | 48 |
| Perimeter (km) | 23 |
| Island Shoreline (km) | 0 |
| Clarity (m) | 4.3 |
| Land Use and Development | |
| --- | --- |
| Crown Land (%) | 0 |
| Provincial Parks | none |
| Shoreline Development | intense; urban, commercial, shoreline residential |
| Access | public; launches at Sundridge, High Rock Drive, South Lake Bernard Road |
| Water Level Management | regulated; water level is controlled by MNR-owned and operated dam |
| Fish Species | |
| --- | --- |
| Major Fish Species | rainbow trout, brook trout, lake trout, lake whitefish, cisco (lake herring), rainbow smelt, burbot, smallmouth bass, yellow perch |
| Other Fish Species | trout-perch, white sucker, brown bullhead, bluntnose minnow, golden shiner, lake chub, pumpkinseed, rock bass, slimy sculpin |