Brandy Lake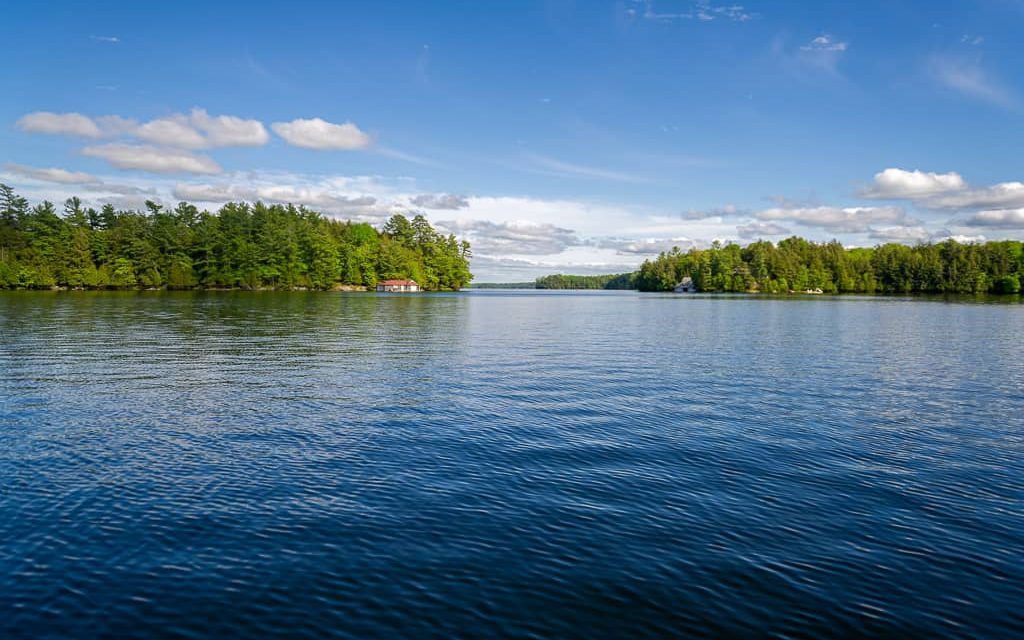 Introduction
Welcome to Brandy Lake, named after its naturally dark-coloured water due to the organic materials found in its depths. This tranquil lake is only a 7-minute drive from Port Carling and 20 minutes from Bracebridge, making it convenient yet peaceful.
Activities on the lake
The lake is perfect for water sports such as canoeing, kayaking, and stand-up paddleboarding. Water skiing and tubing are also popular activities, and you might even spot a sailboat or two out on the water. With over 10 kilometers of shoreline, Brandy Lake has unique inlets and small bays, stunning rock outcroppings, and tall mature pine trees that offer a breathtaking view. 
If you're interested in boating, a boat launch on Pickerel Lane on the Northern side of the lake is available, and you can fish for large and smallmouth bass, burbot, and northern pike. 
Exploring the area
When you want to venture off the water, the picturesque town of Port Carling is a short drive away, where you can explore a variety of restaurants and shops.
The Brandy Lake Association hosts several social events, such as "flotilla" boat parades and regattas for visitors interested in getting involved in the community. With all it has to offer, can you imagine yourself relaxing in a waterfront cottage on Brandy Lake?
| Location | |
| --- | --- |
| Official Name | Brandy Lake |
| County/District | Muskoka |
| Municipality | Township of Muskoka Lakes |
| Drainage Basin | Muskoka River – Lake Muskoka |
| Latitude/Longitude | 45.108 N 79.526 W |
| Physical Features | |
| --- | --- |
| Surface Area (km) | 1.16 |
| Elevation (m asl) | 244 |
| Mean Depth (m) | 3.5 |
| Maximum Depth (m) | 7.5 |
| Perimeter (km) | 11.3 |
| Island Shoreline (km) | 0.3 |
| Clarity (m) | 1.3 |
| Land Use and Development | |
| --- | --- |
| Crown Land (%) | 0 |
| Provincial Parks | none |
| Shoreline Development | high; shoreline residential |
| Access | public; boat launch with dock off Brackenrig Road |
| Water Level Management | not regulated |
| Fish Species | |
| --- | --- |
| Major Fish Species | largemouth bass, smallmouth bass, burbot, walleye, northern pike, black crappie |
| Other Fish Species | cisco, rock bass, brown bullhead, white sucker, pumpkinseed, golden shiner, yellow perch, trout-perch, logperch |
>