Echo Lake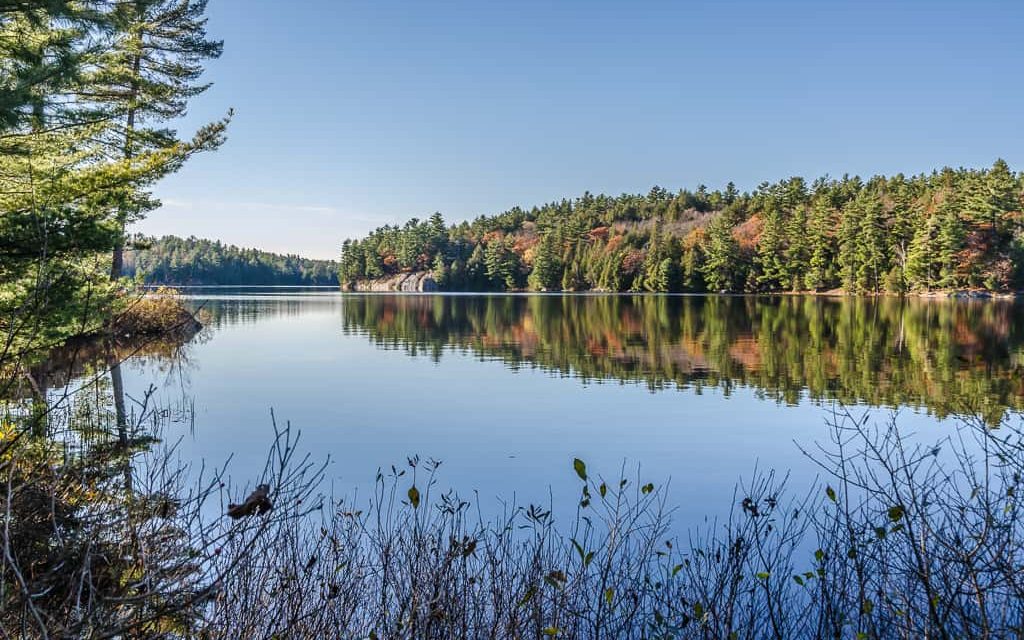 Introduction
Echo Lake is a beautiful, spring-fed lake located ten minutes northeast of Baysville and 25 minutes from Bracebridge. It is a perfect place to relax and rejuvenate.
Activities on the lake
On Echo Lake, seeing canoes and kayaks gliding through the smooth water is an almost daily occurrence. So push off from the portage launch on Hammond Road and join the many kayakers and canoers enjoying the gorgeous scenery on an afternoon paddle. While out there, you can explore the fantastic bays jutting out from the open water. It is a perfect way to take in the tranquillity of cottage life.
Exploring the area
If you like sightseeing, why not take a short trip to Lake of Bays Boat Tours? It's just one way to experience even more of the beauty Muskoka has to offer. While in town, you can also swing by the Baysville section of the group of seven murals outdoor gallery. The magic of this region inspired the group of seven to paint some of the most iconic images in Canadian history. And no trip to Baysville would be complete without a stop-in at Lake of Bays Brewery. Please take one of their fascinating guided tours behind the scenes and sample some of their award-winning brews.
The Echo Lake Association
And if you're interested, you can connect with the Echo Lake Association. Its members have access to information about the lake's health, a calendar of events, and classifieds. You get to join a community of cottagers that are passionate about the area.
| Location | |
| --- | --- |
| Official Name | Echo Lake |
| County/District | Muskoka |
| Municipality | Township of Lake of Bays |
| Drainage Basin | South Muskoka River |
| Latitude/Longitude | 45.177 N 79.066 W |
| Physical Features | |
| --- | --- |
| Surface Area (km) | 2.23 |
| Elevation (m asl) | 333 |
| Mean Depth (m) | 4.6 |
| Maximum Depth (m) | 11.9 |
| Perimeter (km) | 12.6 |
| Island Shoreline (km) | 0.4 |
| Clarity (m) | 3.1 |
| Land Use and Development | |
| --- | --- |
| Crown Land (%) | 0 |
| Provincial Parks | none |
| Shoreline Development | moderate; shoreline residential |
| Access | public; public access on Echo Lake Road |
| Water Level Management | not regulated |
| Fish Species | |
| --- | --- |
| Major Fish Species | brook trout, smallmouth bass, largemouth bass |
| Other Fish Species | cisco (lake herring), white sucker, common shiner, brown bullhead, burbot, rock bass, pumpkinseed, yellow perch, golden shiner, rainbow smelt |