Fairy Lake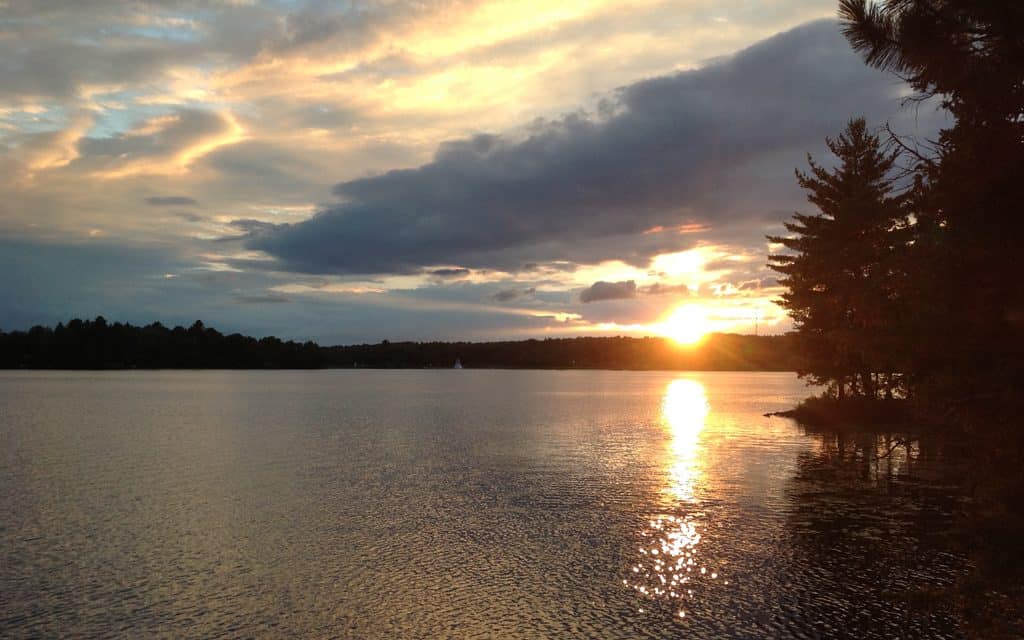 Introducing Fairy Lake
Muskoka is known for its natural beauty, and Fairy Lake is a wonderful part of that aesthetic. Offering stunning landscapes from every angle, it's no wonder Fairy Lake is a sought-after location for cottagers. The lake's proximity to the town of Huntsville and all of its amenities, not to mention the multitude of outdoor activities offered at the nearby Algonquin Park, make it an ideal destination.
Activities on the lake
Fairy Lake is connected to both Peninsula Lake and Lake Vernon, offering access to 60+ kilometers of boating. This means access to several boat launches and marinas. And since several activities, shopping and dining establishments are accessible by boat or canoe, the possibilities are endless.
Popular activities on Fairy Lake include boating, canoeing/kayaking, paddle boarding and water skiing. In addition, the lake's small coves offer several great locations where swimmers can get out and enjoy the cool water on a hot summer day. If you are looking for privacy, venturing through the south end Fairy Lake into Lake Vernon will take you to Hutcheson Beach. Well-known for its privacy, the beach offers a clean and beautiful sandy beach with a small playground for children.
Fishing is also extremely popular in Fairy Lake, and the cold, deep water is home to a wide variety of fish species. Most abundant are Lake Trout Lake Whitefish, and Brook Trout, but you'll also discover Smallmouth and Largemouth Bass, Northern Pike and Walleye, among other species. To launch your boat or canoe, just head to the public boat launch on Camp Kitchen Road.
Exploring the area
Feel free to dock your boat in downtown Huntsville at the town docks. Short-term docking spaces are available for those who wish to enjoy the beauty of Muskoka while taking advantage of the many splendid restaurants and trendy shops in town.
For fun off the water, you'll find Huntsville offers quite a few options to take in the beauty of Muskoka. Lion's Lookout is just one of them. The 1.3 kilometer hiking trail leading up to the lookout offers a fantastic view of Fairy Lake and the town of Huntsville. The trail is rated moderate in difficulty, but for those unable to trek up the embankment, the lookout can be accessed by motor vehicles as well.
For the avid golfer, the Deerhurst Highlands Golf Course at Deerhurst offers world-class golfing. Enjoy the stunning views of Fairy Lake as you partake in an afternoon of 18 holes. The course offers a warm-up range, a pro shop, rentals and a lounge. And if 18 holes are too much for you, a second course, Deerhurst Lakeside, a picturesque 9-hole golf course, is perfect for you.
| Location | |
| --- | --- |
| Official Name | Fairy Lake |
| County/District | Muskoka |
| Municipality | Town of Huntsville |
| Drainage Basin | North Muskoka River |
| Latitude/Longitude | 45.3292 N 79.1814 W |
| Physical Features | |
| --- | --- |
| Surface Area (km) | 6.99 |
| Elevation (m asl) | 284 |
| Mean Depth (m) | 22 |
| Maximum Depth (m) | 69 |
| Perimeter (km) | 24.3 |
| Island Shoreline (km) | 2.6 |
| Clarity (m) | 3.1 |
| Land Use and Development | |
| --- | --- |
| Crown Land (%) | 0 |
| Provincial Parks | none |
| Shoreline Development | intense; urban, commercial, shoreline residential |
| Access | public; boat launch on Muskoka River in Huntsville |
| Water Level Management | regulated; water level is controlled by an MNR owned and operated dam on the North Muskoka River downstream of Fairy Lake; flows and levels are governed by the Muskoka River Water Management Plan |
| Fish Species | |
| --- | --- |
| Major Fish Species | lake trout, lake whitefish, cisco (lake herring), brook trout, smallmouth bass, largemouth bass, northern pike, walleye, black crappie |
| Other Fish Species | creek chub, trout-perch, bluntnose minnow, yellow perch, golden shiner, rainbow smelt, white sucker, longnose sucker, pumpkinseed, brown bullhead, rock bass |