Horseshoe Lake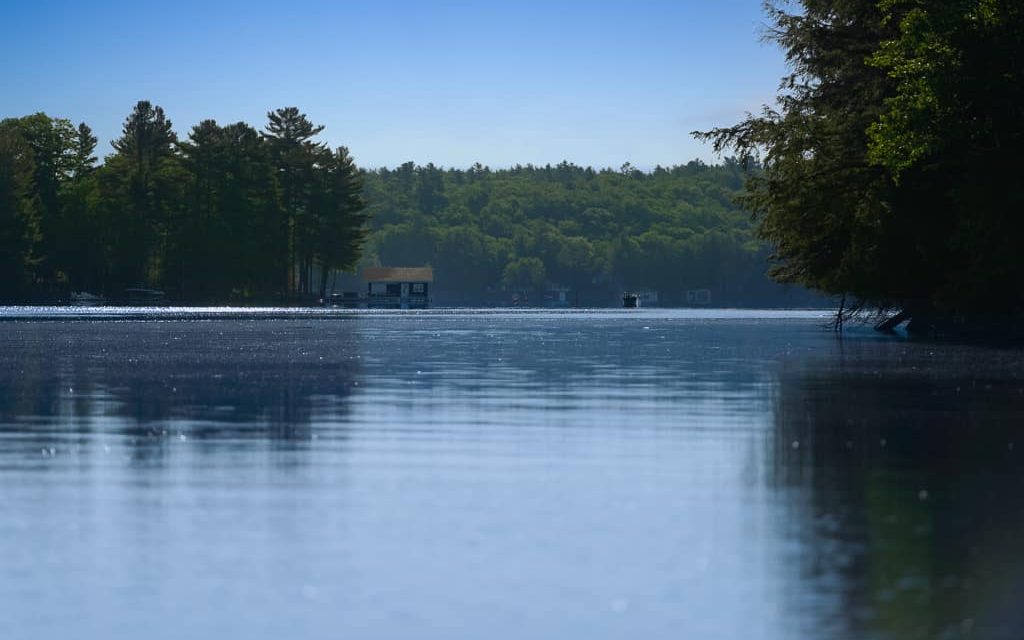 Introduction
Welcome to Horseshoe Lake! This beautiful lake, resembling a horseshoe, is located just 20 minutes west of the charming village of Rosseau and 25 minutes southeast of Parry Sound. It's easily accessible from Highway 400 – simply take Exit 213 along Highway 69 and look for Horseshoe Lake Road on your left.
As you arrive at the lake, you'll notice its diversity. Parts of Horseshoe Lake are deep and narrow, measuring over 65 feet, while the other end is only 20 feet deep. It's a medium-sized lake that's perfect for exploring.
Activities on Horseshoe Lake
Horseshoe Lake offers a variety of activities for families to enjoy. The shoreline is rocky, with cliffs ideal for adventurous cliff jumpers. But if you're not feeling that brave, there's a scenic sandy beach on the south side of the lake. The beach on McKaig Drive features a swim raft, play equipment, a small picnic area, and portable restrooms, all available for public use.
Boating is also popular on Horseshoe Lake. The Horseshoe Pines Marina on the southwest corner of the lake offers docking facilities, boat rentals, repairs, and a general store. They have everything from fresh bread and milk to sunscreen and propane for your BBQ. For those who prefer a public boat launch, there's one on the southeast tip of the lake (off Allan Crescent) with playground equipment, picnic tables, and a raft available for public use.
Fishing enthusiasts can enjoy fishing by boat, off the dock, or from the shoreline. The small bays and inlets make up the perfect habitat for fish species in the waters, so you won't be disappointed. Whether you're reeling in a large or smallmouth bass or a northern pike, fish are aplenty.
If you're looking for water sports, then canoeing, kayaking, and stand-up paddleboarding are great ways to experience life on the water.
Exploring the area
For those who want to explore the area away from the lake, The Seguin Trail is perfect. It's part of a Park-to-Park Trail system, runs along the abandoned JR Booth Railway, and is host to ATVs, hikers, and cyclists in the summer. Or take a day trip into nearby Parry Sound and enjoy a boat cruise, provincial parks, air tours, a round or two of golf, or spend the day shopping and sipping a nice cold drink out on a lakeside patio.
End your days in the warmth of the setting sun with a glass of wine on the dock, and then gather around the fire pit to regale about the day's adventures.
Horseshoe Lake is the perfect vacation destination for your family!
| Location | |
| --- | --- |
| Official Name | Horseshoe Lake |
| County/District | Parry Sound |
| Municipality | Township of Seguin |
| Drainage Basin | Blackstone River |
| Latitude/Longitude | 45.290 N 79.840 W |
| Physical Features | |
| --- | --- |
| Surface Area (km) | 3.7 |
| Elevation (m asl) | 230 |
| Mean Depth (m) | 6.5 |
| Maximum Depth (m) | 20 |
| Perimeter (km) | 31 |
| Island Shoreline (km) | 2.8 |
| Clarity (m) | 3.7 |
| Land Use and Development | |
| --- | --- |
| Crown Land (%) | 5 |
| Provincial Parks | Horseshoe Lake Conservation Reserve |
| Shoreline Development | high; shoreline residential, commercial |
| Access | public; boat Launch; Allan Crescent |
| Water Level Management | not regulated |
| Fish Species | |
| --- | --- |
| Major Fish Species | smallmouth bass, largemouth bass, northern pike, black crappie |
| Other Fish Species | white sucker, pumpkinseed, spottail shiner, bluntnose minnow, yellow perch, cisco, golden shiner, rock bass, mottled sculpin, rainbow smelt |