Kahshe Lake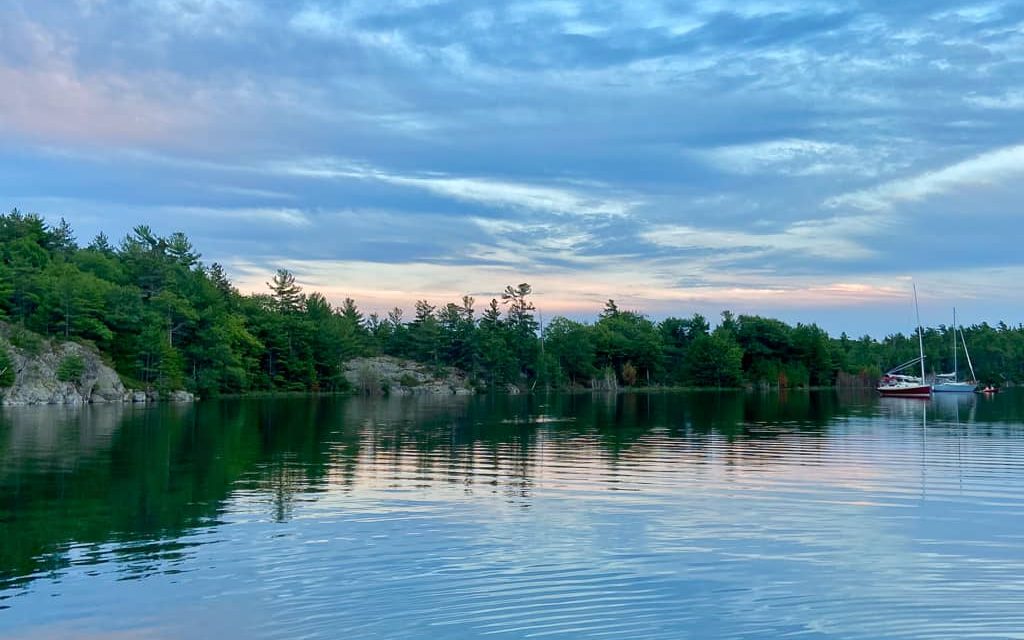 Introduction
Kahshe Lake is a breathtaking natural wonderland and one of the largest lakes in the region. It is situated just a short drive south of Gravenhurst and is known as one of Muskoka's most significant and southernmost lakes. What makes this lake unique is its tea-coloured waters, which are a result of its high level of dissolved organics. Additionally, its shoreline is anything but ordinary, with multiple bays and inlets that add to the area's beauty.
Activities on the lake
The lake features several islands, with Boyd Island being the most massive, providing ample opportunities for exploration. The west side of the lake is shallow, while the east side is deep, and both areas are home to external rock hazards, making vigilance essential while in the water.
There are plenty of activities to enjoy on Kahshe Lake. If you're looking to explore the lake's corners, channels, and wide-open spaces by boat, you can easily head to one of the two boat launch sites: Kluey Bay Landing on the north side or South Kahshe Lake Road launch on the south side. For boating enthusiasts, the annual Regatta, hosted by Kahshe Lake residents for over fifty years, provides a thrilling experience. The Kahshe Lake Waterfront Committee often hosts an annual 5K Run and Fishing Derby, although it's been challenging to organize such events during the pandemic. However, we hope to see a revival of these celebrations soon.
Exploring the area
Kahshe Lake's proximity to Gravenhurst makes it an ideal spot for day trips. You can stock up your pantry or enjoy a night out in this small town. Gravenhurst boasts several excellent restaurants and the historic Gravenhurst Opera House, where you can catch a show.
| Location | |
| --- | --- |
| Official Name | Kahshe Lake |
| Local Names | Kah-she-she-bog-a-mog |
| County/District | Muskoka |
| Municipality | Town of Gravenhurst |
| Drainage Basin | Kahshe River |
| Latitude/Longitude | 44.8636 N 79.2664 W |
| Physical Features | |
| --- | --- |
| Surface Area (km) | 8.28 |
| Elevation (m asl) | 243 |
| Mean Depth (m) | 5 |
| Maximum Depth (m) | 21 |
| Perimeter (km) | 60 |
| Island Shoreline (km) | 30 |
| Clarity (m) | 2.9 |
| Land Use and Development | |
| --- | --- |
| Crown Land (%) | 5 |
| Provincial Parks | Kahshe Lake Barrens Conservation Reserve, Jevins and Silver Lake Conservation Reserve |
| Shoreline Development | high; commercial, shoreline residential |
| Access | public; boat launch at west end of lake off South Kahshe Lake Road |
| Water Level Management | regulated; water level is controlled by MNR owned and operated dam at west end of lake; flows and levels are governed by Kahshe Lake Operating Plan |
| Fish Species | |
| --- | --- |
| Major Fish Species | walleye, northern pike, muskellunge, black crappie, smallmouth bass, burbot, largemouth bass |
| Other Fish Species | grass pickerel, cisco (lake herring), brown bullhead, rock bass, pumpkinseed, yellow perch, white sucker, trout-perch, golden shiner, bluntnose minnow |