Lake Muskoka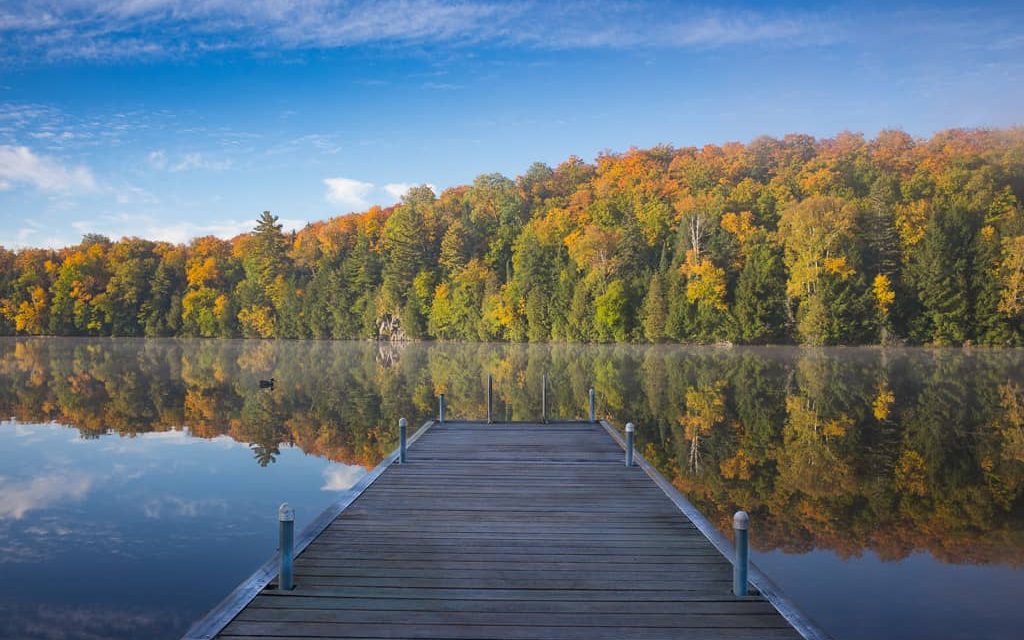 Introduction
Lake Muskoka is another of Muskoka's most famous lakes known for charming tourists with its vast beauty and ideal location. So it is a natural choice for a waterfront cottage for busy city dwellers who want to escape it all.
The largest inland lake in the area, Lake Muskoka, covers an area of approximately 121 kilometres and has an average depth of roughly 18 meters. The lake boasts clear water, excellent fishing opportunities and a massive mixed shoreline just waiting for you to explore.
Fishing on Lake Muskoka
There is plenty of things to do in and around Lake Muskoka. On the lake, fishing is one of the most popular activities. After all, fishing is what drew people here in the first place. As a result, the lake trout population is immense. In addition to lake trout, the lake is home to species such as walleye, herring, brook trout, rainbow smelt and whitefish. For the experienced fisherman willing to venture out independently, the lake has several public boat launches in Gravenhurst, Bracebridge and Bala. And fishing charters are an excellent option for the novice fisherman who is relatively inexperienced fishing in the Muskoka Lakes region.
Other activities on the lake
Because Lake Muskoka is a massive lake with several bays, points and islands, it is ideal for all water sports and activities, including sailing, water skiing, canoeing, and swimming. And with miles of boating just in Lake Muskoka, consider the fun to be had with you crossing over into Lake Rosseau and through to Lake Joseph.
Exploring the area
For fun off the water, why not experience some of the best golfing in the area? For instance, stop by The Fairways at Kirrie Glen or Taboo Resort. Or venture north and check out the private and public courses near Lake Rosseau and Lake Joseph. One of the benefits of the Big Three is that so many more options are available.
For family fun, visiting one of the several well-maintained public parks for the day promises a fun-filled afternoon of sunbathing, beach volleyball, frisbee and other activities. And for those who want to explore the culture in Muskoka, the Muskoka Lakes Museum is a great choice, and there are a few theatres near Lake Muskoka, such as the Gravenhurst Opera House and the Rene M. Caisse Theatre.
Luxury cottaging on Lake Muskoka
Like Lake Joseph and Rosseau, this lake is no stranger to the luxury cottage crowd. However, most of the most luxurious properties sit along Millionaire's Row. Celebrities have been calling Lake Muskoka their vacation home destination for years, and here is where you might find some of them. In addition, there are several local steamship cruises along Millionaires Row to take it all in. So while exploring Muskoka's beauty, you may spot Kurt Russell or Tom Hanks.
The seasons in Muskoka
The summer season is always explosive on Lake Muskoka. Like most regions, people flock to the water when the weather warms up. However, if you prefer to be at the lake when it's less busy, late fall and winter are the best times to visit the area. Bundle up; the weather is crisp, but you're toasty warm. The beautiful sights of the leaves changing provide a backdrop as you gather around the fit pit with your friends and family. Then, with snowflakes tumbling around you, you ski, snowmobile or snowshoe through some of the best cottage country trails.
Come for a weekend, or come for a month. With a cottage on Lake Muskoka, you decide when your vacation is over.
| Location | |
| --- | --- |
| Official Name | Lake Muskoka |
| County/District | Muskoka |
| Municipality | Township of Muskoka Lakes |
| Drainage Basin | Muskoka River |
| Latitude/Longitude | 45.054 N -79.475 W |
| Physical Features | |
| --- | --- |
| Surface Area (km) | 121 |
| Elevation (m asl) | 225 |
| Mean Depth (m) | 18 |
| Maximum Depth (m) | 73 |
| Perimeter (km) | 269 |
| Island Shoreline (km) | 209 |
| Clarity (m) | 3.5 |
| Land Use and Development | |
| --- | --- |
| Crown Land (%) | 0 |
| Provincial Parks | Hardy Lake Provincial Park |
| Shoreline Development | intense; urban, commercial, shoreline residential |
| Access | public; public launches in Bracebridge – George Road, Beaumont Drive; Gravenhurst – Muskoka Wharf; Bala; Milford Bay and others; private access through several marinas |
| Water Level Management | regulated; water level is controlled by MNR owned and operated dams at Bala; flows and levels are governed by the Muskoka River Water Management Plan |
| Fish Species | |
| --- | --- |
| Major Fish Species | brook trout, lake trout, lake whitefish, cisco, rainbow smelt, northern pike, burbot, smallmouth bass, largemouth bass, walleye |
| Other Fish Species | longnose sucker, white sucker, lake chub, golden shiner, common shiner, blacknose shiner, spottail shiner, spotfin shiner, bluntnose minnow, black bullhead, brown bullhead, margined madtom, trout-perch, rock bass, pumpkinseed, black crappie, yellow perch, Iowa darter, logperch, cisco, slimy sculpin, Spoonhead Sculpin |