Lake of Bays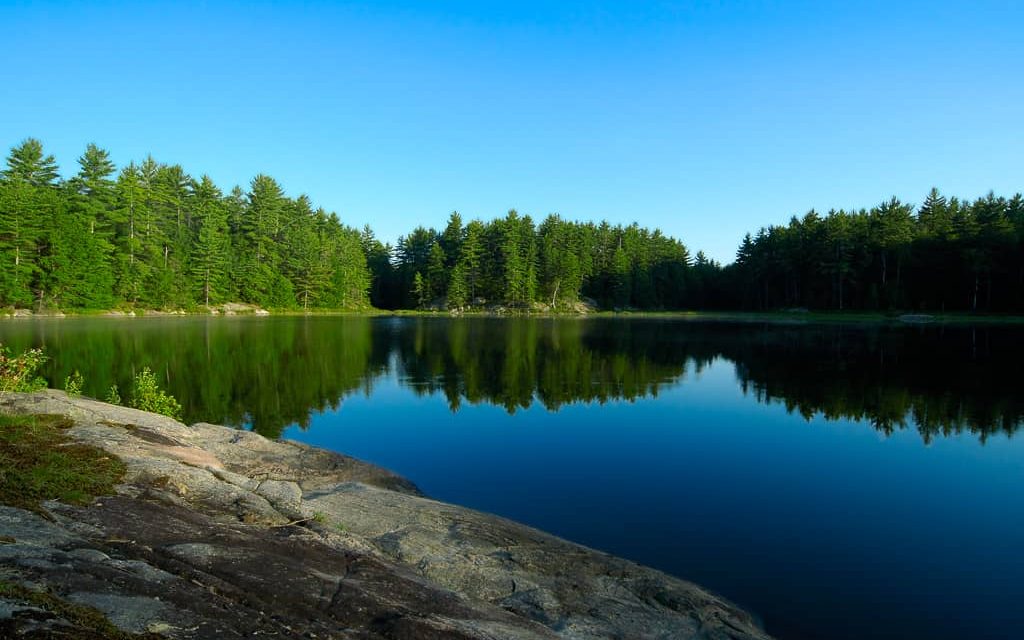 Introduction
Lake of Bays is the largest lake in Lake of Bays Township and the second largest in the Muskoka River Watershed. It spans from the village of Dwight on its northeastern shore to the towns of Dorset and Baysville on its southern shore. Because the lake covers such a large area, there is plenty of opportunities in and around the lake.
Activities on the lake
Perfect for both swimming and relaxing, Lake of Bays offers many beaches just waiting to be explored. So grab your swimsuit and jump into the water at Dwight Beach. You'll enjoy a beautiful soft sandy beach, picnic tables, Muskoka chairs, docking, and a boat launch. Or dip your toes into Lake of Bays Beach or the Dorset Parkette on the Dorset side of the lake. You'll find a beautiful public beach, picnic area, seasonal restrooms, boat launch and dock there. These areas are perfect for swimming and canoeing, and kayaking. The water is clean, cool and pristine, and the beaches are usually uncrowded.
Lake of Bays has a large surface area and is easy to navigate. It is ideal for all types of boating activities. In addition, it has the convenience of several marinas. One is Port Cunnington Marina, a public marina that provides a high-capacity fuel dock, docking slips and a beautiful store outfitted with all your cottage needs. Lake of Bays Marina is also at the north end of the lake, offering a Watersport Academy and Water Ski Shows every Saturday during the summer. The marina also provides boat rentals, storage and full service.
Fishing and more
Fishing is popular on Lake of Bays, with the primary species found being lake trout, northern pike, smallmouth bass, lake whitefish, largemouth bass and walleye. So drop your line and see what's biting. Or, why not try sailing? The Lake of Bays Sailing Club offers a Junior Sailing Program that attracts kids and teens from all over Lake of Bays. In addition, the club hosts Weekend Racing and Family Sailing events, not to mention their Annual Club Championships, traditionally scheduled for the August long weekend.
Whether swimming, fishing, wakeboarding, tubing, or day-tripping to any of the great nearby towns, there is plenty of the Lake of Bays to explore. Contact us about purchasing a cottage or home on Lake of Bays; you will love it there.
Location
Official Name
Lake of Bays
Local Names
Fork Lake
County/District
Muskoka
Municipality
Township of Lake of Bays
Town of Huntsville
Drainage Basin
South Muskoka River
Latitude/Longitude
45.256 N 79.002 W
| Physical Features | |
| --- | --- |
| Surface Area (km) | 67.80 |
| Elevation (m asl) | 316 |
| Mean Depth (m) | 22 |
| Maximum Depth (m) | 70 |
| Perimeter (km) | 167 |
| Island Shoreline (km) | 31 |
| Clarity (m) | |
| Land Use and Development | |
| --- | --- |
| Crown Land (%) | 0 |
| Provincial Parks | none |
| Shoreline Development | high; urban, shoreline residential, commercial |
| Access | public and private; public launches at Old Hwy 117, South Portage Road, Rabbit Bay, Dwight; private access through several marinas |
| Water Level Management | regulated; water level is controlled by MNR owned and operated dam in Baysville; flows and levels are governed by the Muskoka River Water Management Plan |
| Fish Species | |
| --- | --- |
| Major Fish Species | brook trout, lake trout, lake whitefish, cisco, northern pike, smallmouth bass, walleye, black crappie |
| Other Fish Species | rainbow smelt, longnose sucker, white sucker, brown bullhead, burbot, trout-perch, rock bass, yellow perch, bluntnose minnow, common shiner, mottled sculpin, pumpkinseed, slimy sculpin |