Lake Rosseau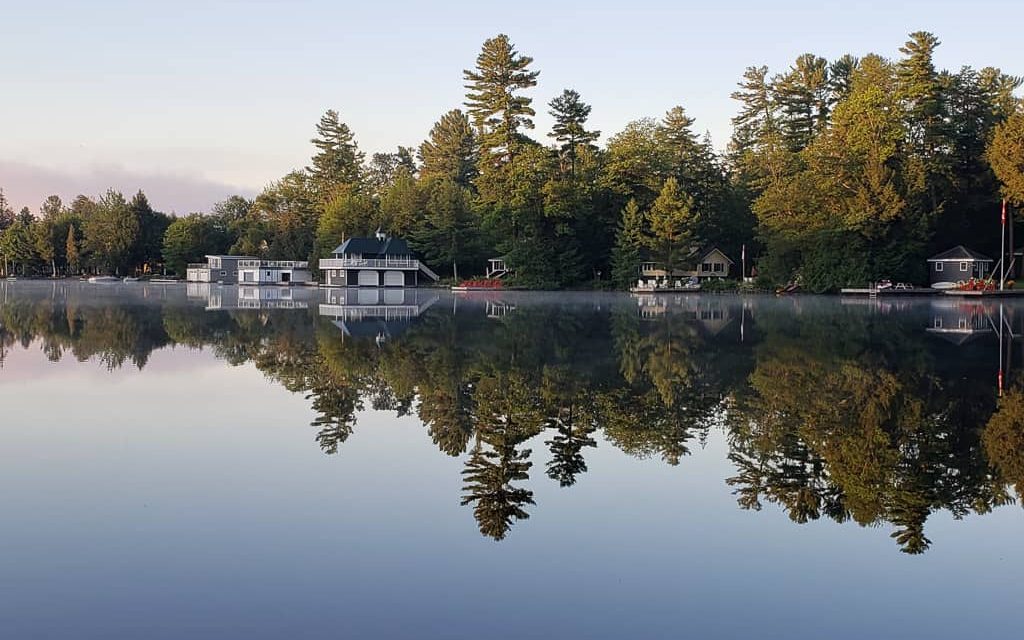 Introduction
Two hundred kilometres north of Toronto, Lake Rosseau is known to be one of the most prestigious lakes in Ontario. As one of the Big Three, Lake Roseau – along with Lake Muskoka and Lake Joseph – is part of a series of regionally connected lakes. And as such, Lake Rosseau provides access to 500+ kilometres of shoreline to enjoy and explore.
Activities on Lake Rosseau
As a massive lake with several bays and islands, Lake Rosseau is great for all water sports and activities. Sailing, water skiing, wakeboarding, canoeing, swimming and fishing are excellent ways to spend a day on the water.
Dining in the area the area
J.W. Rosseau Resort is a visitor's favourite if you're looking for the best fine dining on Lake Rosseau. The resort boasts a luxurious atmosphere, scenic views of Lake Rosseau and convenient access to various of Muskoka's award-winning on-site restaurants. Indulge in expertly prepared prime cuts at Muskoka Chophouse, or sample the award-winning Italian fare, lively ambience and dynamic, open-kitchen setting at Teca. And OMG! There's even an Ice Bar, where guests are served tapas in a -15° setting while they experience signature flights of Crystal Head Vodka. I can already taste it.
Exploring the area
Food and drink are only some of what Lake Rosseau has to offer. The village of Rosseau is a charming little hamlet on the north side of Lake Rosseau. The legendary Rosseau General Store, filled with old-world charm and the Rosseau Ball Diamond and Field house features a multi-purpose play area for various activities. And you can't miss Rosseau Waterfront Park, a landscaped park with a sandy beach, a large playground, picnic facilities, a boat launch, public washrooms and change rooms equipped with showers.
At Lake Rosseau's south shore, you'll find Port Carling, the hub of the three Muskoka lakes. Port Carling is known for its friendly local businesses and beautiful shops. Stop in for a quick lunch at the dock overlooking the lake at Turtle Jack's, cruise the lakes in an antique wooden boat, or explore the local heritage at the Muskoka Lakes Museum.
Whether you prefer to lounge at the lakeside swimming in the sun, spend your days touring the lakes on the boat, discover the sights and sounds on the numerous trails, or explore the local attractions of nearby communities, sought-after Lake Rosseau offers it all!
Location
Official Name
Lake Rosseau
County/District
Muskoka, Parry Sound
Municipality
Township of Muskoka Lakes
Township of Seguin
Drainage Basin
Lake Rosseau
Latitude/Longitude
45.1739 N 79.5850 W
| Physical Features | |
| --- | --- |
| Surface Area (km) | 63.90 |
| Elevation (m asl) | 225 |
| Mean Depth (m) | 24 |
| Maximum Depth (m) | 89 |
| Perimeter (km) | 151 |
| Island Shoreline (km) | 80 |
| Clarity (m) | 5.4 |
| Land Use and Development | |
| --- | --- |
| Crown Land (%) | 0 |
| Provincial Parks | none |
| Shoreline Development | intense; urban, commercial, shoreline residential |
| Access | public; public boats launches at Rosseau, Port Carling, Skeleton Bay; private access at numerous marinas; navigation lock from Lake Muskoka at Port Carling water access from Lake Joseph at Port Sandfield and Joseph River |
| Water Level Management | regulated; water level is controlled by an MNR owned and operated dam at Port Carling; flows and levels are governed by the Muskoka River Water Management Plan |
| Fish Species | |
| --- | --- |
| Major Fish Species | lake trout, lake whitefish, cisco, walleye , smallmouth bass, largemouth bass, muskellunge, northern pike, burbot, black crappie |
| Other Fish Species | rainbow smelt, spottail shiner, pumpkinseed, brown bullhead, creek chub, rock bass, ninespine stickleback, white sucker, golden shiner, slimy sculpin, yellow perch, bluntnose minnow, emerald shiner, logperch |