Lake Vernon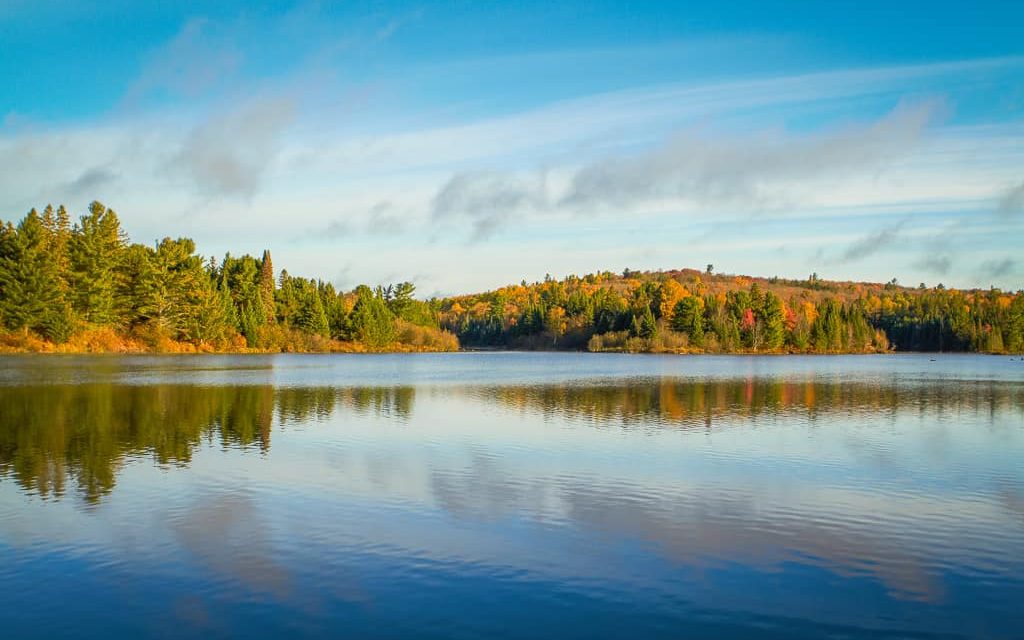 Introduction
Welcome to Lake Vernon, a beautiful vacation home destination located just a short ten-minute drive from Huntsville. As the largest of four interconnected lakes, including Mary Lake, Fairy Lake, and Peninsula Lake, Lake Vernon offers endless opportunities for boating and exploration. Tourists flock here from far and wide to experience the sparkling, clean waters and the stunning beauty of Muskoka.
Activities on the lake
There are many activities to enjoy in and around Lake Vernon, no matter the season. In the summer, visitors can swim, canoe, kayak, boat and water ski. They can also partake in wakeboarding, hiking, fishing, and enjoying the breathtaking sights. The lake hosts annual regattas and fishing tournaments that welcome athletes and fishing enthusiasts of all levels.
For those who prefer to relax on the beach, Huntsville offers many public beaches. There are also local rental options for canoes, kayaks, paddleboards, and more. So check out Hutcheson Beach on Lake Vernon. You'll find a boat launch, playground, and pavilion. Ruthvern Marine is the go-to marina for fuel, boat slips, storage, and other amenities.
Golf enthusiasts can hit the green at several top-rated courses, including Diamond in the Ruff Golf & Vacation Resort, Deerhurst Highlands Golf Course, and Grandview Golf Club.
Lake Vernon and the seasons
The Lake Vernon Association coordinates family-friendly events such as BBQs, golf tournaments, and fun family days at the beach during the summer. These events are open to anyone who wants to participate. In the fall, visitors can enjoy the stunning fall foliage while boating, walking, or biking on any of the trails surrounding the lake. In the winter, visitors can take advantage of 15 km of cross-country ski trails right off the lake at Camp Tawingo.
Lake Vernon offers a natural setting that is close to a wide range of amenities. This makes it a perfect vacation destination. Imagine yourself in a cozy cottage on Lake Vernon, enjoying all that this beautiful location has to offer.
| Location | |
| --- | --- |
| Official Name | Lake Vernon |
| County/District | Muskoka |
| Municipality | Town of Huntsville |
| Drainage Basin | South Muskoka River |
| Latitude/Longitude | 45.328 N 79.294 W |
| Physical Features | |
| --- | --- |
| Surface Area (km) | 15.66 |
| Elevation (m asl) | 284 |
| Mean Depth (m) | 14 |
| Maximum Depth (m) | 38 |
| Perimeter (km) | 43 |
| Island Shoreline (km) | 17 |
| Clarity (m) | 3.2 |
Land Use and Development
Crown Land (%)
0
Provincial Parks
none
Shoreline Development
intense; urban, shoreline residential, commercial
Access
public; Hutcheson Beach Road and, Muskoka River in Huntsville
Water Level Management
regulated; water level is controlled by MNR owned and operated dam
on the North Muskoka River downstream of Fairy Lake; flows and levels are governed by the Muskoka River Water Management Plan
| Fish Species | |
| --- | --- |
| Major Fish Species | lake trout, walleye, northern pike, smallmouth bass, largemouth bass, black crappie |
| Other Fish Species | brown bullhead, white sucker, brook trout, cisco, lake whitefish, common shiner, spottail shiner, bluntnose minnow, golden shiner, blacknose shiner, pumpkinseed, yellow perch, longnose sucker, rock bass, lake chub, trout-perch, rainbow smelt |