Long Lake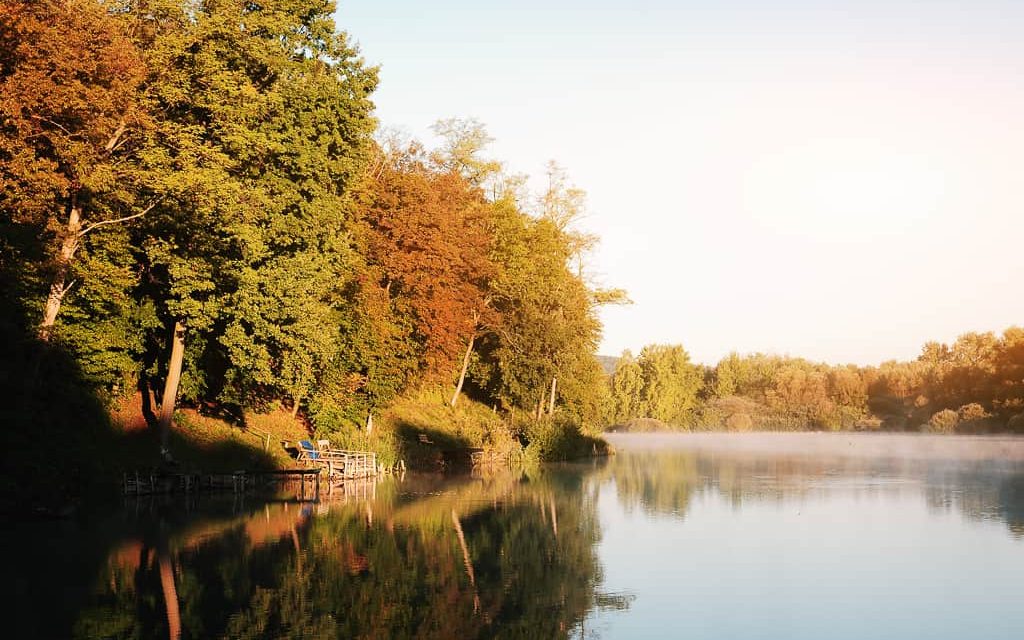 Introduction
Long Lake, a small, clean lake with a unique shape, is located within the quaint village of Bala. It flows southeast into Bala Bay and Moon River. Its accessibility to Muskoka Road 169 and the western edge of Lake Muskoka makes it a fantastic choice for visitors looking to explore the beauty of Cottage Country while enjoying the benefits of a smaller lake.
Activities on the water
The lake's small surface area is a plus. Smaller lakes commonly equal less boat traffic and more privacy. And Long Lake is a shallower lake overall, which makes for an ideal cottage experience. So feel free to take in the quiet from your dock, unencumbered by the noise of many boats passing by, which means it'll be easier to shake off the stress that often comes with living in the city.
And once you are stress-free and ready to hit the water, you'll appreciate the calm, clear waters before you. Canoeing, kayaking and stand-up paddleboarding (SUP) are great ways to enjoy the area's tranquillity. Or, if fishing is your thing, launch your boat from the public boat launch on the southeast side of the lake, break out the fishing rod and see what's biting. The most common species are largemouth bass, smallmouth bass, burbot and rainbow trout. Still, you'll probably end up occasionally with some whitesucker or yellow perch on your line.
Exploring the area
If you can tear yourself away from the water, you'll find Long Lake near many great Muskoka attractions. Bala is just minutes away, where you'll discover Johnston's Cranberry Marsh and Muskoka Lakes Winery. There's also Kee to Bala, Muskoka's renowned concert venue and bar, featuring performances by legendary artists. And if day-tripping is your thing, why not spend an afternoon with the kids at Santa's Village, only a 30-minute drive away in Bracebridge? Or you can also check out Muskoka steamship cruises from the Gravenhurst Wharf, a 20-minute drive away. And remember to play a round or two of golf at one of the several quality golf courses in nearby Port Carling, Mactier and Bracebridge. There is plenty to do around Long Lake.
| Location | |
| --- | --- |
| Official Name | Long Lake |
| County/District | Muskoka |
| Municipality | Township of Muskoka Lakes |
| Drainage Basin | Gibson River |
| Latitude/Longitude | 44.997 N 79.602 W |
| Physical Features | |
| --- | --- |
| Surface Area (km) | 1.30 |
| Elevation (m asl) | 244 |
| Mean Depth (m) | 6 |
| Maximum Depth (m) | 17 |
| Perimeter (km) | 10.3 |
| Island Shoreline (km) | 2.5 |
| Clarity (m) | 4.0 |
| Land Use and Development | |
| --- | --- |
| Crown Land (%) | 10 |
| Provincial Parks | none |
| Shoreline Development | high; shoreline residential |
| Access | public; boat launch from Muskoka Road 169; limited road-side parking |
| Water Level Management | not regulated |
| Fish Species | |
| --- | --- |
| Major Fish Species | largemouth bass, smallmouth bass, burbot, splake, rainbow trout |
| Other Fish Species | cisco, pumpkinseed, lake chub, white sucker, bluntnose minnow, yellow perch, rainbow smelt, rock bass, darter, logperch, cisco, slimy sculpin, spoonhead sculpin |