Mary Lake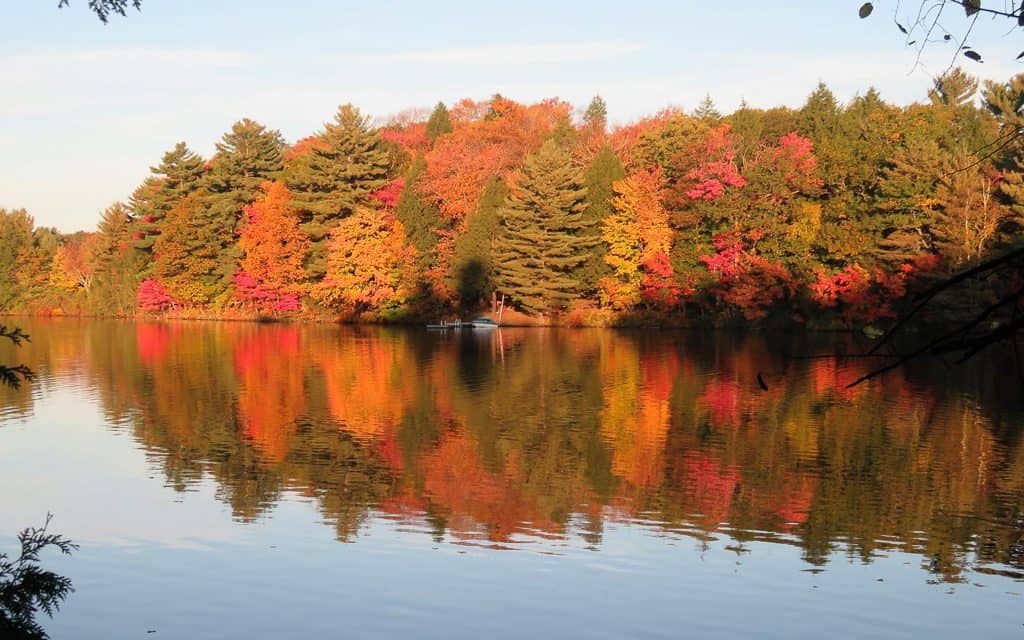 Introduction
Welcome to Mary Lake, a beautiful artificial waterway that connects Fairy Lake, Lake Vernon, and Peninsula Lake. The lake serves as a natural drain for all the water that flows through these lakes to the North Muskoka River. Mary Lake is an ideal summer destination for families looking to enjoy the great outdoors. It is situated near the charming village of Port Sydney and is just fifteen minutes away from the town of Huntsville. The lake and its surrounding areas are well-known among cottage-goers, thanks to the smaller lake feel and the presence of natural shorelines. 
Activities on the lake
There are plenty of activities to enjoy on Mary Lake, as it boasts a large surface area that is easy to navigate. The lake is perfect for any boating activity, and it is convenient to rent boats from Mary Lake Marina. Fishing is also a popular pastime on the lake, with species such as lake trout, northern pike, smallmouth bass, lake whitefish, largemouth bass, and walleye found in abundance.
Families will love the south end of Mary Lake, where Port Sydney Beach is located. The beach features a shallow entry perfect for young children and a dock that allows for jumping into deeper waters for experienced swimmers. Additionally, kids can enjoy a natural waterslide down the smooth rocks at the falls down the street. Port Sydney Beach is also the site of several family-oriented annual events such as Canada Day celebrations, regattas, and the Muskoka Kids Triathlon. 
Exploring the area
If you need to stock up on supplies for your cottage, you don't have to go far. David's General Store offers a wide range of items for sale, including baked goods, groceries, and ice cream to help you cool off on hot summer days. You must try their delicious homemade pizza! Other nearby attractions include the Sugarbush Hill Maple Farm and the North Granite Ridge Golf Club.
Mary Lake offers something for everyone, whether you enjoy swimming, fishing, wakeboarding, tubing, or simply exploring the area. You'll fall in love with this charming destination!
| Location | |
| --- | --- |
| Official Name | Mary Lake |
| County/District | Muskoka |
| Municipality | Town of Huntsville |
| Drainage Basin | North Muskoka River |
| Latitude/Longitude | 45.2458 N 79.2553 W |
| Physical Features | |
| --- | --- |
| Surface Area (km) | 10.61 |
| Elevation (m asl) | 281 |
| Mean Depth (m) | 25 |
| Maximum Depth (m) | 56 |
| Perimeter (km) | 20.5 |
| Island Shoreline (km) | 3.6 |
| Clarity (m) | 3.4 |
| Land Use and Development | |
| --- | --- |
| Crown Land (%) | 0 |
| Provincial Parks | none |
| Shoreline Development | intense; urban, commercial, shoreline residential |
| Access | public; boat launch at Port Sydney; navigation lock from Fairy Lake; marinas |
| Water Level Management | regulated; water level is controlled by an MNR owned and operated dam at Port Sydney; water levels are governed by the Muskoka River Water Management Plan |
| Fish Species | |
| --- | --- |
| Major Fish Species | lake trout, lake whitefish, northern pike, smallmouth bass, largemouth bass, walleye, burbot, brook trout, black crappie |
| Other Fish Species | pumpkinseed, trout-perch, white sucker, brown bullhead, golden shiner, rainbow smelt, yellow perch, bluntnose minnow, longnose sucker, rock bass, slimy sculpin, spottail shiner |