Skeleton Lake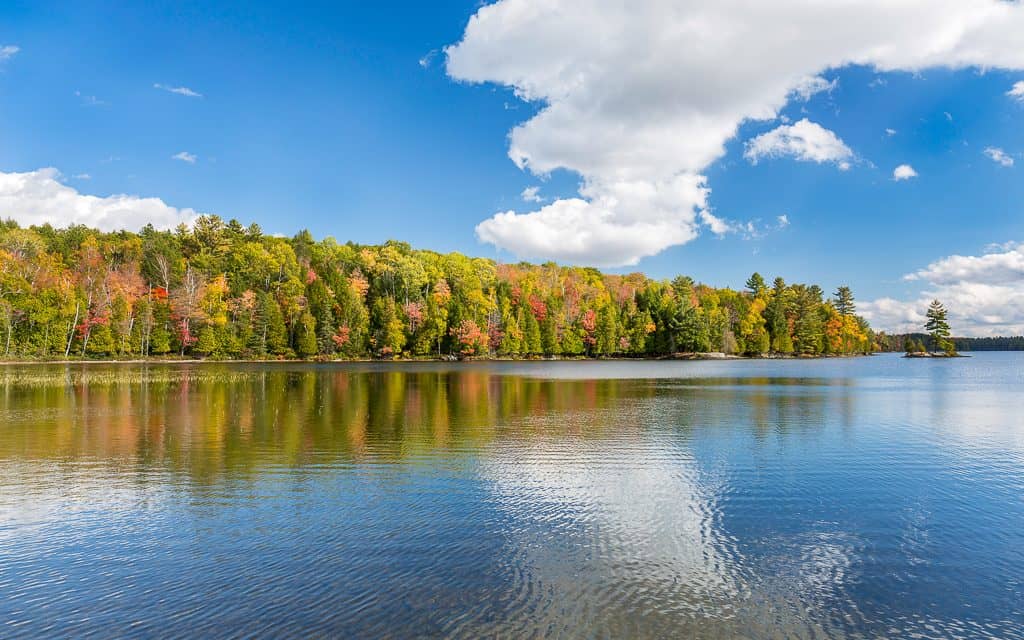 Introduction
Welcome to Skeleton Lake, a unique destination located 25 minutes southwest of Huntsville. With a length of over eight kilometers and a width of almost five kilometers, this lake boasts dramatic landscapes and crystal-clear waters, making it one of the most untouched lakes globally. Many believe the lake is the remnant of an ancient meteor strike, adding to its rich local folklore and rugged beauty that keeps visitors coming back year after year.
Activities on the lake
There is no shortage of activities to enjoy at Skeleton Lake. Boating enthusiasts can take advantage of the lake's allowance for motorized vehicles, and nearby Skeleton Lake Marina and Muskoka Village Harbour provide all the necessary equipment. Fishing is a popular activity, with a healthy population of smallmouth bass, lake trout, walleye, lake whitefish, and burbot living within the lake's depths.
If you're an adventurous water sports enthusiast, wakeboarding, wave surfing, and personal watercraft like Wave Runners and JetSkis are trendy activities to try. On land, the Skeleton Lake bike loop offers a 90 km round trip bicycle ride from the Huntsville Centennial Centre, boasting breathtaking views along the route. Additionally, the lake's spectacular shoreline cliffs make cliff-jumping a great way to cool off.
More lake information
Skeleton Lake also has its own cottagers' organization, working to preserve the area's natural beauty and foster community. Check out their website for upcoming activities and events during the season.
If you're interested in purchasing a cottage on Skeleton Lake, please contact us today to learn more.
| Location | |
| --- | --- |
| Official Name | Skeleton Lake |
| County/District | Muskoka |
| Municipality | Township of Muskoka Lakes |
| Drainage Basin | Skeleton River |
| Latitude/Longitude | 45.2506 N -79.4506 W |
| Physical Features | |
| --- | --- |
| Surface Area (km) | 20.75 |
| Elevation (m asl) | 281 |
| Mean Depth (m) | 32 |
| Maximum Depth (m) | 65 |
| Perimeter (km) | 42 |
| Island Shoreline (km) | 17 |
| Clarity (m) | 9.1 |
| Land Use and Development | |
| --- | --- |
| Crown Land (%) | <5 |
| Provincial Parks | none |
| Shoreline Development | high; shoreline residential, commercial |
| Access | public; public launch off Hwy 518 |
| Water Level Management | regulated; water level is controlled by MNR-owned and operated dam; flows and levels are governed by the Muskoka River Water Management Plan |
| Fish Species | |
| --- | --- |
| Major Fish Species | smallmouth bass, lake trout, walleye, lake whitefish, burbot |
| Other Fish Species | rainbow smelt, cisco (lake herring), white sucker, bluntnose minnow, rock bass, brown bullhead, yellow perch, trout-perch, creek chub, lake chub, pumpkinseed, golden shiner, slimy sculpin |