Sparrow Lake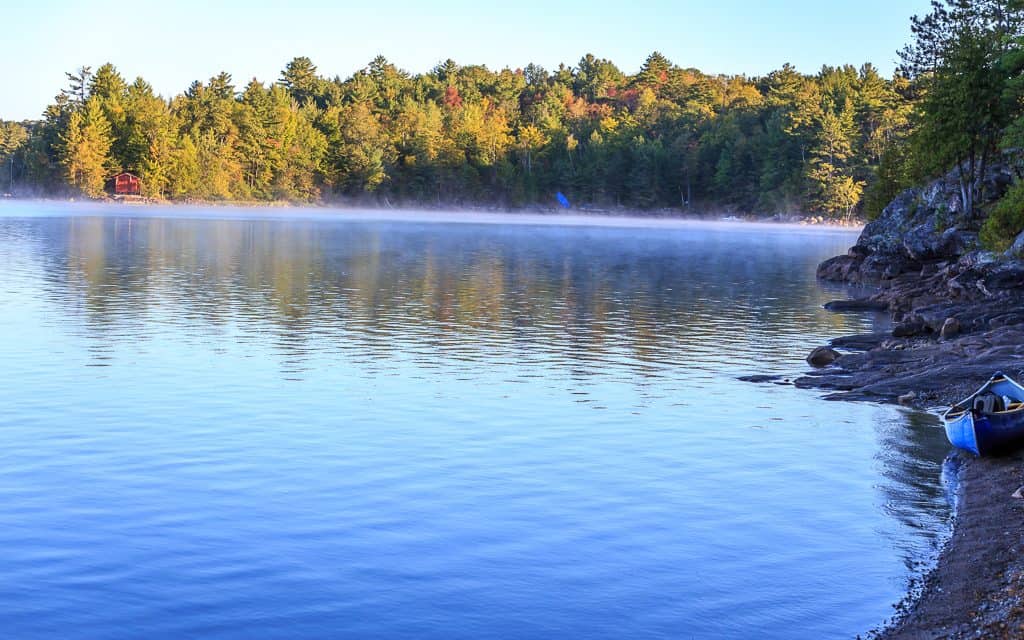 Introduction
Welcome to Sparrow Lake, the southernmost lake in the Muskoka region of Ontario, located south of Gravenhurst. As a significant part of the Trent Severn Waterway, it offers a picturesque view of boats passing by from Lake Couchiching to Georgian Bay. It's the perfect destination for a weekend or week-long getaway, providing an excellent escape from the city's hustle and bustle. The lake is named after William Sparrow, an Englishman who explored the area in the 19th century, but his mysterious disappearance has led to many rumours.
Regardless of the controversy, Sparrow Lake is an ideal location to unwind. Sit back in a Muskoka chair and enjoy the serene atmosphere while catching up on summer reading or sipping a cold beverage. Take advantage of the shade on your patio or soak up the sun on your private dock.
Activities on the lake
If you're seeking adventure, Sparrow Lake offers various activities. Fishing enthusiasts can catch northern pike, largemouth bass, walleye, muskellunge, or smallmouth bass from the shore or a canoe and grill it on the barbecue. Boaters can find two marinas on the lake, offering a full range of boat services and repairs, boat launching, slips, storage, marine supplies, and a licensed patio restaurant.
For those who prefer land-based activities, the area offers challenging trails and smooth roads for cycling enthusiasts. The many coves and inlets surrounding the lake provide excellent locations for swimming, canoeing, and kayaking. The granite islands and rocky, well-treed shorelines offer hours of enjoyment, and you can even hang a tree swing from the edge and jump into the waters of Sparrow Lake.
Exploring the area
If you're interested in exploring the area further, Washago offers two golf courses, Lake St. George Golf Club and Evergreen Golf Center, suitable for all levels of play. Bayview Wildwood Resort has a fantastic on-site restaurant, and if you're lucky, you might catch Friday's special: fish 'n chips. For a full-day trip, head to Georgian Bay and immerse yourself in the sights and trails of The Grotto in Bruce Peninsula National Park.
No matter how you choose to enjoy Sparrow Lake, we're here to help you find your next home away from home.
| Location | |
| --- | --- |
| Official Name | Sparrow Lake |
| County/District | Muskoka |
| Municipality | Town of Gravenhurst |
| Drainage Basin | Severn River |
| Latitude/Longitude | 44.818513 N -79.396116 W |
| Physical Features | |
| --- | --- |
| Surface Area (km) | 10.35 |
| Elevation (m asl) | 214 |
| Mean Depth (m) | 4 |
| Maximum Depth (m) | 12 |
| Perimeter (km) | |
| Island Shoreline (km) | |
| Clarity (m) | 3.2 |
| Land Use and Development | |
| --- | --- |
| Crown Land (%) | <5 |
| Provincial Parks | none |
| Shoreline Development | high; shoreline residential, commercial |
| Access | public; public boat launch at Franklin Park and Morrison Creek Landing to the north; Sopher's Marina |
| Water Level Management | |
| Fish Species | |
| --- | --- |
| Major Fish Species | smallmouth bass, largemouth bass, northern pike, muskellunge, walleye |
| Other Fish Species | yellow perch, rock perch, rock bass, black crappie, pumpkinseed, bluegill, channel catfish, brown bullhead, bowfin |