Stewart Lake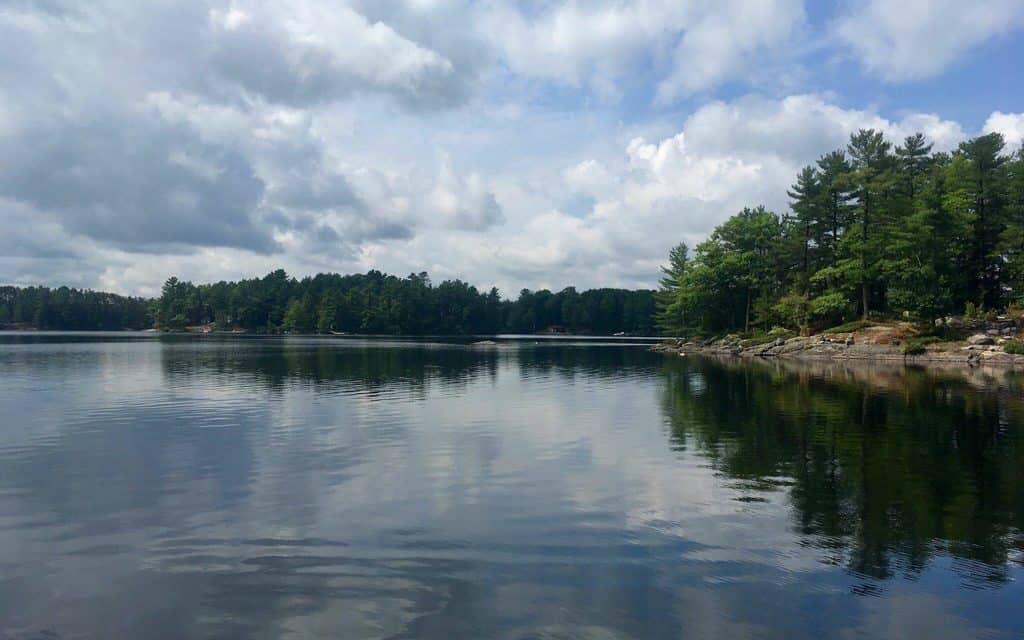 Introducing Stewart Lake
Stewart Lake is a beautiful lake located in both the Township of Muskoka Lakes and the Township of Georgian Bay. Like several lakes in the region, the surrounding area is comprised of rolling hills and granite bedrock commonly known as Pre-Cambrian Shield.
Activities on the lake
Because Stewart Lake is a small waterbody nestled among other smaller bodies of water, it is an ideal place for rest and relaxation. Lounge out on your dock and enjoy the fantastic sunsets, or gather with friends around the fire pit under the picturesque view of the night stars.
A calm and clear lake, Stewart Lake is a water enthusiast's dream. Grab your kayak or canoe and paddle around Dolly Island. Or head to the public beach in Mactier for a perfect swimming spot, picnic area and playground for the kids.
Exploring the area
If you are looking for some fun off the water, stop in at any of the local shops in idyllic downtown Mactier. Sit down for an incredible meal at Chef Henrie's Bistro; the menu changes every week.
| Location | |
| --- | --- |
| Official Name | Stewart Lake |
| County/District | Muskoka |
| Municipality | Township of Georgian Bay |
| Drainage Basin | North Muskoka River |
| Latitude/Longitude | 45.143 N 79.765 W |
| Physical Features | |
| --- | --- |
| Surface Area (km) | 1.5 |
| Elevation (m asl) | 235 |
| Mean Depth (m) | 7 |
| Maximum Depth (m) | 20 |
| Perimeter (km) | 10 |
| Island Shoreline (km) | 0.5 |
| Clarity (m) | 3 |
Land Use and Development
Crown Land (%)
5
Provincial Parks
none
Shoreline Development
intense; urban, shoreline residential
Access
public; boat launch and public park in MacTier
Water Level Management
regulated; water level is controlled by an MNR-owned dam
at outlet; dam is not operated
| Fish Species | |
| --- | --- |
| Major Fish Species | smallmouth bass, largemouth bass, northern pike, black crappie |
| Other Fish Species | rainbow smelt, white sucker, golden shiner, pumpkinseed, rock bass, brown bullhead, walleye, yellow perch |