Wood Lake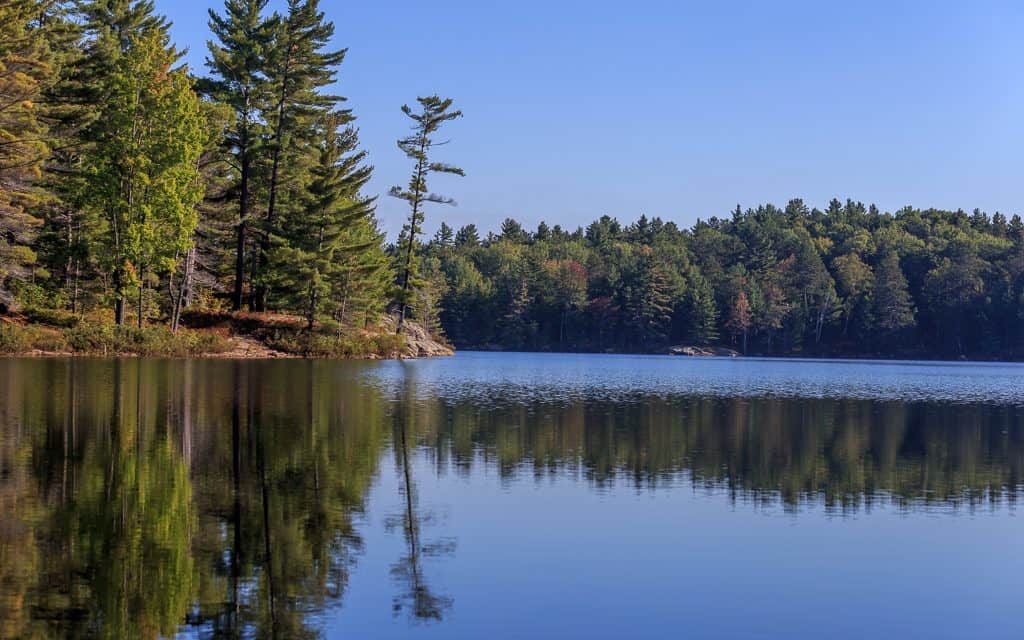 Introduction
Only a short drive from the beautiful and historic town of Bracebridge, Wood Lake is a perfect spot for your vacation home. The lake is somewhat secluded, tucked away, offering the allure of privacy, but it is accessible right off Highway 118.
Summer is the ultimate time to enjoy the outdoors. Since the sun is out longer, we can pack a lot more activity into the hours of the day. But more than anything, summer is the time to recharge; to balance being active, enjoying the outdoors and having time to relax. And, where better to recharge your batteries, so to speak, than the lake?
Activities on the lake
Wood Lake offers several activities to try. On the south side of the lake, you will find Fox Point Beach and Wood Lake Beach; they both provide excellent locations for you and your whole family to swim. And if you want to relax and unwind, check out one of the yoga classes at Caribou Lodge. The sessions are open to guests and the public.
Wood Lake is also an ideal location for all kinds of water sports. Kayaking, canoeing, water skiing and wakeboarding are all great ways to get out and enjoy the water.
Fishing and the cottagers' association
The lake offers anglers a lovely, clean lake in which to fish. The lake is primarily home to smallmouth and largemouth bass and walleye. The walleye, in recent years, has become the object of a new Catch and Release Program, of which the Wood Lake Cottager's Association has recently become a partner. So, when your reeling back your line and find a nice-looking walleye at the end, congratulate yourself for a great catch, and then release it back into the water. The WLCA website has tips on how to remove a walleye safely.
In addition, the WLCA organizes several regattas each year, showcasing various summer activities. This association is passionate about keeping the water and environment beautiful and healthy. Its website provides a wealth of information to visitors and cottage owners alike.
If Wood Lake sounds like a place you enjoy, we can help you look for that new cottage to call your home away from home.
| Location | |
| --- | --- |
| Official Name | Wood Lake |
| County/District | Muskoka |
| Municipality | Town of Bracebridge |
| Drainage Basin | South Muskoka River |
| Latitude/Longitude | 45.012 N 79.074 W |
| Physical Features | |
| --- | --- |
| Surface Area (km) | 3.85 |
| Elevation (m asl) | 301 |
| Mean Depth (m) | 5 |
| Maximum Depth (m) | 14 |
| Perimeter (km) | 13.7 |
| Island Shoreline (km) | 5.8 |
| Clarity (m) | 4.2 |
| Land Use and Development | |
| --- | --- |
| Crown Land (%) | 0 |
| Provincial Parks | none |
| Shoreline Development | high; shoreline residential |
| Access | public; boat launch located off Wood Lake Road 2 |
| Water Level Management | regulated; water level is controlled by MNR-owned and operated dam; flows and levels are governed by the Muskoka River Water Management Plan |
| Fish Species | |
| --- | --- |
| Major Fish Species | walleye, smallmouth bass, largemouth bass |
| Other Fish Species | yellow perch, white sucker, cisco, brown bullhead, pumpkinseed, rock bass, golden shiner, bluntnose minnow, northern redbelly dace |